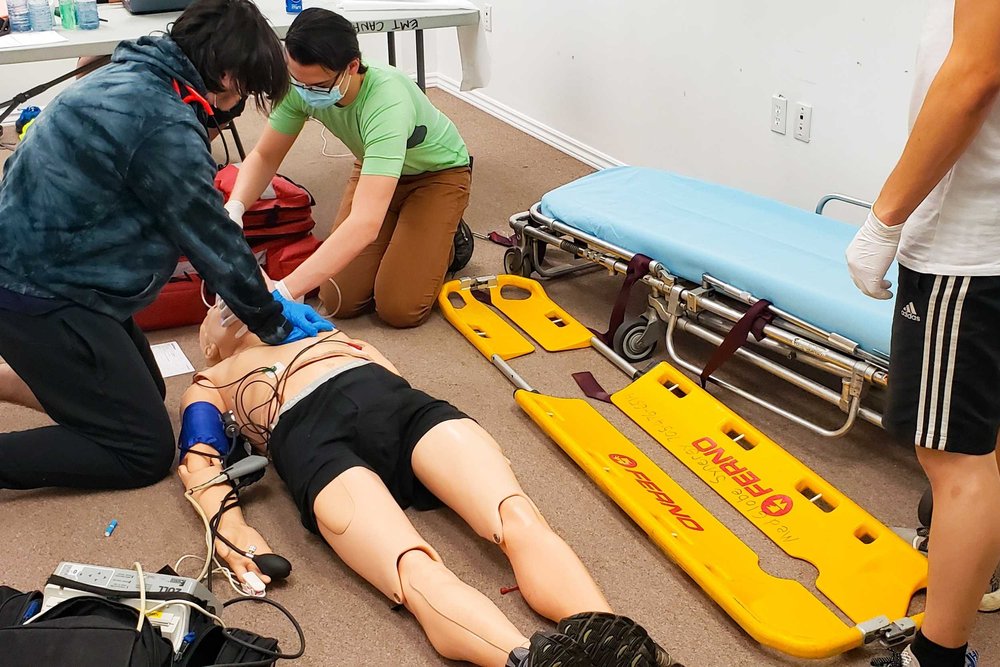 OUR TRAINING FACILITY
We believe training should be as fun and realistic as possible.
Our First Aid & CPR Training Facility is packed with the most technologically advanced equipment. Our mannequins are not the generic blue plastic ones you'll find at most CPR Training Providers - ours are lifelike, connect with computer software, and give you the most reality-based experience you can get!
We're fully stocked with advanced, intermediate, and basic first aid gear, from stretchers to bandages to splints and AED simulators and more.